The Most Astonishingly Unconventional Children's Books of 2023
Here's to keeping it interesting. Pushing the envelope. Pushing boundaries. Pushing buttons. Here's to children's books that expand our assumptions of what a children's book can be.
Interested in owning the books below? I created a list of all the books mentioned in this post in Bookshop – an online shop that supports brick-and-mortar independent bookstores. I apparently might get a few cents as well, but that's not why I'm doing it – I just figured it might be helpful to share a good place to purchase them.
SCROLL TO KEEP READING THIS POST
Previously . . .
The Most Astonishingly Unconventional Children's Books of 2022, 2021, 2020, 2019, 2018, 2017, 2016, 2015, 2014, 2013, 2012
The Magicians by Blexbolex, translated by Karin Snelson
Enchanted Lion | November 7
Why it's unconventional: It's unconventional because I don't even know how to describe it to you. This book isn't even the same species as traditional children's books. The dreamlike multiverse story, the silkscreen illustrations, the binding, the PAPER – good god it's like nothing you're going to see this or any year.
Pepper & Me by Beatrice Alemagna
Hippo Park (Astra) | January 16, 2024
Why it's unconventional: It's a story about a girl and her scab. A scab that talks. Yet it's also visually stunning (as all the author/illustrator's books are), and unexpectedly touching. Technically, this is a 2024 book, but since it arrives just 16 days into the new year, I'm including it. Is it too soon to have a favorite book of next year?
The Tree and the River by Aaron Becker
Candlewick Press | March 14
Why it's unconventional: A wordless time-lapse journey with a singular focus: a lone tree beside a river. As the pages turn, civilizations rise and fall, feuds begin and end, and yet the tree endures (barely). There aren't many picture book stories that invite the reader to make the meaning, and this one allows for a that wonderful sense of discovery.
My Strange Shrinking Parents by Zeno Sworder
Thames & Hudson | January 10
Why it's unconventional: Do you know many picture books about parental sacrifice? I mean, other than The Giving Tree? You make any lists of '137 Picture Books About Parental Sacrifice to Read Before You Die'? Me neither. A rarely covered topic that is executed in the most beautiful way. Consider My Strange Shrinking Parents The Giving Tree for the 21st century. Sorry Shel.
Corner by Zo-O
Owlkids | March 14
Why it's unconventional: Books make this list for lots of reasons, but "Playful use of the book as a physical object" is perhaps my favorite reason. When you open up a book, you create a little corner. This book takes that observation and runs.
The Collector of Heads by Ana Matsusaki, translated by Bruna Dantas Lobato
Tapioca Stories | September 12
Why it's unconventional: Rosália has a strange collection: the heads, histories, and stories of those who have died. Each page features a different piece of this macabre collection, celebrating what made each one tick.
Say It by Diego Estebo
Pow! Kids Books | November 21
Why it's unconventional: You don't see art like this very often. So bold. So childlike. I'll be adding this to my exclusive shelf of "I'm keeping this book and never giving it away" books. The subject matter isn't exactly unconventional: it's about saying what you need, or what's on your mind, and how that act is right and good. The art though? The art is daring.
The Skull by Jon Klassen
Candlewick Press | July 11
Why it's unconventional: Here we have the rare case of a book that could be on every list of 2023. Caldecott hopeful? Yes. Newbery hopeful? Yes. Geisel? Sure! Best Illustrated? Mmhmm. Most unconventional? Dang right. Applause emojis to Jon Klassen for retelling a story that is darker and weirder than almost anything else you're likely to read in 2023.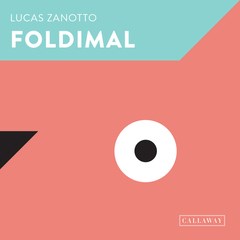 Foldimal by Lucas Zanotto
Callaway | May 7, 2024
Why it's unconventional: Another slight rule breaker – this book was released this fall in the U.K., but won't be available in the U.S. until spring. But I'm putting it in here, because it does something I haven't quite seen before: the pages fold to make the text come true (see image above). I'm all for unexpected elements that make a book one that you have to hold in your hands (see Robosauce), and this one has it.
Mine! A Story of Not Sharing by Klara Persson, illustrated by Charlotte Ramel, translated by Nichola Smalley
Berbay Publishing | October 3
Why it's unconventional: It dares to show sharing from the POV of a child who doesn't like the concept. Nico is coming over and Sally doesn't want him to play with her toys. Or jump on her bed. Or use her toilet. Or refrigerator. The absurdity compounds until Sally is forced to make a difficult choice.
The Museum of Nothing by Steven Guarnaccia
Minerva | October 17
SCROLL TO KEEP READING THIS POST
Why it's unconventional: It challenges the reader to consider the existential question: is nothing something? A pair of friends go to a museum with nothing on display, forcing them to reconsider the concept altogether. Artist Robert Rauschenberg would be so proud.
My Head Has a Bellyache by Chris Harris, illustrated by Andrea Tsurumi
Little, Brown | July 18
Why it's unconventional: It's the most inventive book of poetry since . . . Chris Harris's last book of gloriously inventive poetry, I'm Just No Good at Rhyming. The sheer levels of ideas and experimentation on nearly every page is mind boggling. You find yourself saying "Who thinks of this?!" as you're reading. Take the poem above, for example. This level of silly creativity is rare indeed.
Bunny & Tree by Balint Zsako
Enchanted Lion Books | July 18
Why it's unconventional: None other than unconventional books authority Lane Smith calls Bunny & Tree "surreal", and I couldn't agree more. A wordless friendship between flora and fauna that unexpectedly becomes . . . a road trip story? Each page turn reveals surprising twists and turns in this fever dream of a book.
The Bridge by Eva Lindström, translated by Annie Prime
Astra | August 15
Why it's unconventional: The Booklist review describes The Bridge as "a Christopher Nolan film for kids in a 36-page picture-book format". I can't do better than that, folks. An enigmatic story about a pig invited into the home of two wolves, and a bridge that may or may not have existed. I'd say the Booklist reviewer nailed this wonderfully unique story.
---

If you like this post, you might like my newsletter, FROM THE DESK OF 100 SCOPE NOTES. You can click here to subscribe.
Filed under: Uncategorized
About Travis Jonker
Travis Jonker is an elementary school librarian in Michigan. He writes reviews (and the occasional article or two) for School Library Journal and is a member of the 2014 Caldecott committee. You can email Travis at scopenotes@gmail.com, or follow him on Twitter: @100scopenotes.