A Beginning-the-School-Year Recommendation: Colby Sharp on YouTube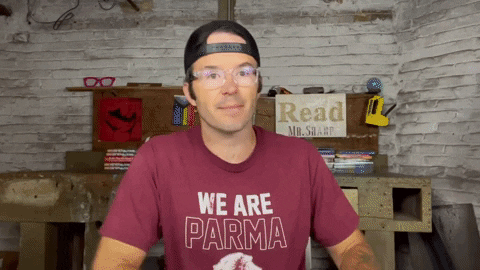 As many of you likely know, 5th grade teacher (and my Yarn podcast partner) Colby Sharp has been posting book-related videos on his YouTube channel for years now.
But this post isn't for people who likely know. This is for people who don't know.
SCROLL TO KEEP READING THIS POST
If you are an educator, librarian, or anyone interested in getting good books into the hands of kids, I recommend checking out Colby's channel. He posts about picture books up through middle grade. He shares great read alouds and brand new books. Award winners and reader favorites. And he does it all from the perspective of someone who works with kids every day.
And he has a lot of videos.
Filed under: Books on Film
About Travis Jonker
Travis Jonker is an elementary school librarian in Michigan. He writes reviews (and the occasional article or two) for School Library Journal and is a member of the 2014 Caldecott committee. You can email Travis at scopenotes@gmail.com, or follow him on Twitter: @100scopenotes.