The Opposite of a Damaged Book? The Case of the BeDazzled Wimpy Kid
As a school librarian, I deal with damaged books pretty regularly.
Part of the job is deciding what to do when a book comes back wet, chewed up by a dog, or doesn't come back at all (for good reason).
SCROLL TO KEEP READING THIS POST
Because I'm used to dealing with this sort of thing, I laughed when we had a book returned this week that was altered, but in a good way:
Oh yeah, our copy of Wimpy Kid is now bedazzled.
I'll take this over torn pages any day.
Librarians: Have you had this sort of thing happen before?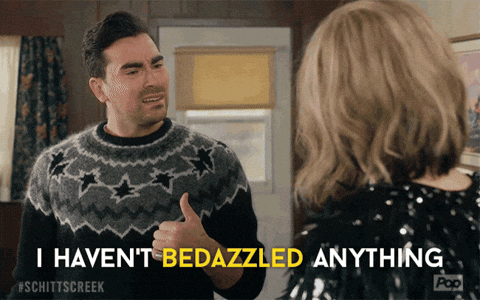 Filed under: Articles
About Travis Jonker
Travis Jonker is an elementary school librarian in Michigan. He writes reviews (and the occasional article or two) for School Library Journal and is a member of the 2014 Caldecott committee. You can email Travis at scopenotes@gmail.com, or follow him on Twitter: @100scopenotes.