6 Children's Lit Creator Substack Newsletters I Read Every Time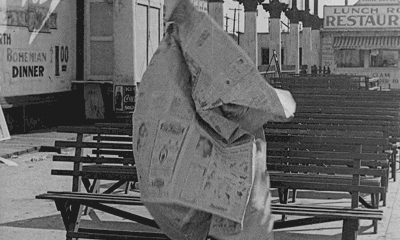 Do you like social media? Yeah, not as fun as it used to be, right?
For me, a big part of the fun of social media is when creators share about themselves and their work. But then the social media algorithms swooped in and messed up everyones timelines, leaving creators to wonder why they were putting cool things out on social media if no one is actually seeing it (and leaving me wondering why I see so many bowlmaking videos whenever I log onto facebook).
SCROLL TO KEEP READING THIS POST
So lately there's been an explosion in newsletters, with the new company Substack leading the charge. Creators can share things on their terms with people who are interested enough to subscribe.
Here are five Substack newsletters from children's book makers that I subscribe to and read every time.
Zoe Sees (Zoe Si)
Zoe Si is a lawyer-turned New York Times cartoonist and illustrator. Her newsletter is a mix of pulled-from-real-life comics, travelogues, and works in progress. Click here to subscribe.
Slowpoke (Carson Ellis)
In Slowpoke, illustrator and Caldecott Honor winning picture book maker Carson Ellis shares glimpses of her life and her wide-ranging artistic pursuits (from quilting to portrait painting). It feels like you're having a conversation with her. Click here to subscribe.
Incidental Comics (Grant Snider)
Cartoonist, author and illustrator (including a little book called Blue Floats Away) Grant Snider is an introspective dude. In his newsletter, he gets into the big questions of life, but with a playfulness that makes the potentially heavy feel light. Click here to subscribe.
Am I Doing This Right? (Lian Cho)
Lian Cho is newer on the picture book illustrating scene and her newsletter, full of funny and heartfelt personal comics and process walkthroughs, is a delight. Click here to subscribe.
Picture Day (Adam Rex)
Author/illustrator Adam Rex hasn't put out many Substack newsletters yet, but each one has been great. He shares his often laugh-out-loud thoughts on topics like where ideas come from and synesthesia. Click here to subscribe.
Do the Work (Julie Falatko)
Author Julie Falatko focuses on her writing life in her newsletter. As the title suggests, she shares how she does the hard work of writing in a world set up to distract you from that goal. Click here to subscribe.
---

And since we're on the topic I also have a newsletter that I've been putting out for a while. I share behind the scenes stuff from my work as a picture book author and illustrator. It's called FROM THE DESK OF 100 SCOPE NOTES (TRAVIS JONKER) and you can click here to subscribe.
Filed under: Articles
About Travis Jonker
Travis Jonker is an elementary school librarian in Michigan. He writes reviews (and the occasional article or two) for School Library Journal and is a member of the 2014 Caldecott committee. You can email Travis at scopenotes@gmail.com, or follow him on Twitter: @100scopenotes.