Cover Reveal Q&A: A Super Scary Narwhalloween by Ben Clanton
Ben Clanton's Narwhal early reader series has entered rarefied air in my K-3rd grade school library: it's become one of the few series students will ask for by name.
Beginning last year, I'd have students come in asking where the Narwhal and Jelly books were. Very few series in our library experience that, and when it happens, you know kids are all in.
SCROLL TO KEEP READING THIS POST
So today I'm honored to reveal the cover for the next Narwhal book, A Super-Scary Narwhalloween (publishing on July 4, 2023).
But first, I wanted to talk with Ben Clanton . . .
Travis Jonker: What was the initial inspiration for the Narwhal series?
Ben Clanton: I was first inspired to make a book about a narwhal back in 2012, when my wife introduced me to the photography of Paul Nicklen. His pictures of narwhals absolutely captivated me and I was soon trying to find out as much about them as possible.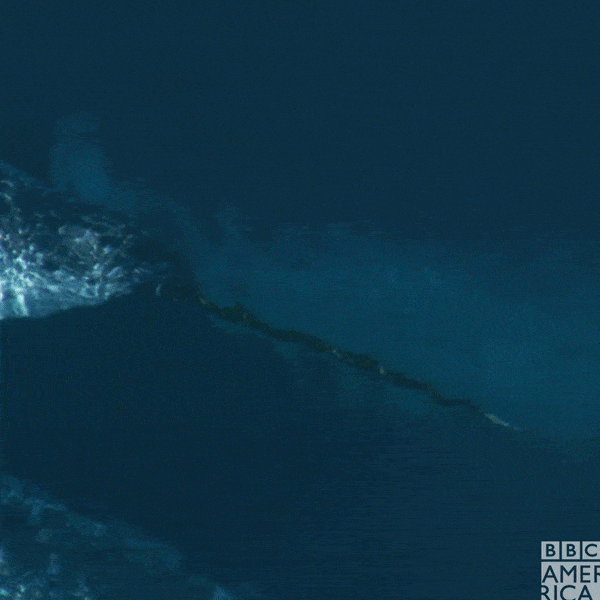 To me narwhals are a creature that really emblematize how fantastic, fascinating, and magical this world of ours can be. Yet, my initial story attempts failed to capture the joy I felt when thinking about such an animal. It wasn't until one day when I was waiting in line for ice cream at this shop in Seattle called Molly Moons that things finally clicked.
The smell of freshly made waffle cones wafted into my nose and started mixing with the thoughts about narwhals I already had in my mind. The shape of the cones reminded me of the narwhal's tusk and next thing I know I'm thinking, "What if this character is just as sweet and awesome as ice cream in a waffle cone? What if Narwhal has pretty much this sugar-like personality, where they are excited about everything and everybody?" At that moment, Narwhal started swimming in my mind and a flood of story ideas followed. That night I sketched up three stories. The next day another four came to mind, and the ideas haven't stopped their flow since.
The format for the books was inspired by my editor Tara Walker. She suggested that I try combining some of the picture book stories I was making about this duo together, which resulted in a bit of a graphic novel and picture book hybrid.
TJ: Are you more like Narwhal or more like Jelly? How so?
BC: I have my Narwhal moments, but mostly I'm like Jelly . . . a bit of a worrier and skeptic. Jelly and I are often getting tugged along in Narwhal's wake, which is a place both of us are usually pretty happy, except when we need a moment of quiet.
TJ: What's been the best part of creating this series? The most challenging part?
SCROLL TO KEEP READING THIS POST
BC: I struggled with reading as a kid for many years. I didn't think I liked books. Comics, and eventually Harry Potter, would open that magical door for me. Yet when making Narwhal and Jelly, I didn't set out to make a series for kids like me who felt out of their depth learning to read. That has been the best and maybe most surprising part of it all. It makes me whaley happy that Narwhal and Jelly have helped welcome new readers into the waters of independent reading. 
The most challenging part for me is always the art. It is so hard to get what is in my mind on paper. Add to that mix the need for the characters and series to stay consistent while also evolving and changing as my abilities do. I try to keep in mind that long-running comics I enjoy like Peanuts and Garfield changed a lot over the years.
TJ: What's your best Halloween costume ever?
BC: I seem to be much better at dreaming them up than actually making them. I've had more than my share of flops and last-minute messes. This year I'm going to be a bee, or potentially a bee-corn (or nar-bee?).

My best costume ever? Well, the one that comes to mind, is actually a pretty common choice, but the feelings I had about it are what made it the best. When I was four, my dad made a fire engine out of a box and added straps so that I could wear it. I dressed up as a firefighter and I felt so proud. I felt like I had the best costume in the world. The candy and everything else was secondary that year.
TJ: Thanks for taking my questions, Ben!
And now, for the first time, the cover for A Super Scary Narwhalloween (publishing July 4, 2022):
A bit about the book, from the publisher:
In the hilarious eighth book of this blockbuster graphic novel series, Narwhal and Jelly celebrate the spookiest time of the year — Halloween — with a super twist!

Dive into three new stories that are sure to fright and delight! Narwhal loves Halloween — it's a great excuse to dress up in a spooky and silly costume, like a ghost, a mermaid, a banana or maybe even Marlow the Mustachioed Moose. It's a skeleTON of fun! Jelly isn't dressing up, though — he's a little scared of this time of year, and would prefer to hunker down in a hidey-hole until Halloween is over. But when a scary sea monster makes an appearance and swallows Narwhal (gulp!), can Jelly, with the help of some super friends, pluck up the courage to save his best bud?
Filed under: Authors, Cover Curiosity
About Travis Jonker
Travis Jonker is an elementary school librarian in Michigan. He writes reviews (and the occasional article or two) for School Library Journal and is a member of the 2014 Caldecott committee. You can email Travis at scopenotes@gmail.com, or follow him on Twitter: @100scopenotes.