Q&A Giveaway: A VERY BIG FALL by Emmy Kastner
Fall is coming soon here in Michigan. Seems like a perfect time to talk with Michigan author/illustrator Emmy Kastner (Instagram, Twitter) about her new book about the autumnal transition (told from the perspective of three leaves), A Very Big Fall.
Travis: Hi Emmy! What was the initial spark that inspired A Very Big Fall?
SCROLL TO KEEP READING THIS POST
Emmy Kastner: More often than not it's impossible for me to remember where an idea came from. With this book, it's one of those sparks I can actually track to the exact day.
It was fall of 2019, and I was hanging out in David Small's studio, a beautiful old house softly surrounded by giant oak trees overlooking a river. I'd been talking about general thoughts about my first book outside of the Nerdy Babies series. We casually discussed a couple manuscripts I was working on. Without thinking or planning I painted the orange birch leaf and fell in love. We agreed something was there, though I didn't know exactly what.
The following day back in my own studio, I painted the yellow oak leaf. That birch leaf needed a friend! I think I captioned it or commented somewhere that it was "a very big fall" …  I like trios, and I came into my studio the next day with the intention of painting a third leaf friend. On my way in I found a leaf on the sidewalk that had only partially turned color. That detail opened the door to a promising humorous detail—a leaf who's bummed to learn what color they'd be turning. Another spark! 
As for writing the text, I wanted it to reflect my way into the story: a girl literally looking up, finding inspiration, and making art. Art is the heart of the story for me (and a fun case reveal!). I've always been a person who will confidently make up a story about anything! I feel connected to this girl in that way.
Travis: You created the Nerdy Babies picture book/board book series: what does it feel like to make a picture book outside of that series?
Emmy: From the preparation, to the writing, to the art, making fiction and nonfiction books are two very different tasks.
In AVBF, when the leaves learn they're going to fall, a little leaf says, "I'm nervous and excited!" That's it right there, that's how I feel. Since I was a little kid I've always wanted to make books, but I would've never imagined my entrance into the publishing world would be a nonfiction series.
Creating the nerdy babies, I learned a lot about the publishing industry, and science. (So much research!) There was comfort in having a pattern that each book followed, a cast of characters that I knew very well, and a solid team of folks at Roaring Brook that I adored making these books with. There's a lot of comfort and familiarity when you make a series over the course of five years.
Stepping outside of that comfort was huge. I was briefly concerned that readers expected something very particular from me, coming out of the science book realm.  It's easy to get in your head about these things, and aim to concern yourself with how things are received and what people think. The reality is that's where all this stuff lives and dies, in your head. I keep reminding myself that.
This is my first book where I've made traditional art, so it felt so wild navigating brand new waters. Beyond the physical difference of how I'm making art, a huge difference stepping into fiction is the role of the illustrations to make meaning in the story. In my experience, the illustrations for the nerdy babies were there to compliment and highlight the text. There's no room to be contrary, and there's not a lot of room to go too far beyond what the text is offering. In AVBF, there are many visual threads that are never discussed in the text. I got rather invested in exploring that visual narrative: the journey of Oak and his inchworm pal, the girl who bookends the story by looking up and making art, and her family.
I'm grateful for this publishing journey and opportunities to stretch and grow, and to remain curious. Venturing into fiction professionally is a lot of fun. Things feel both new and familiar here, which is a nice place to be creatively. 
Travis: How did you make the art for A Very Big Fall?
Emmy: I had those initial leaf paintings and a full sketched out dummy in hand … and I quickly got lost. In an effort to dial it in, I started experimenting with entirely different looks. I found myself feeling frustrated and confused, then I'd come back to the original leaf paintings and recenter. I went through months of this cycle.
I think a lot of the uncertainty was navigating this new territory of making my first fictional picture book while navigating the strange new world of the pandemic. But, I'm currently at that same point with the book I'm working on, so perhaps that act of wandering far away from the vision and coming back to the original illustrations for the book like some prodigal daughter is a part of my process?
(Click images to enlarge)
One day when I stopped thinking about it, the illustrations finally clicked. The simplicity and the bold colors feel kindred to a childlike approach to making art. I'll say the one thing that was clear from the beginning was a tree color palette: starting with greens (and that foreshadowing red) with the intention of a dramatic effect of the page turn when the leaves start turning colors. The original paintings of Maple and Birch are actually in the book, which was a fun detail to include.
I use acrylic gouache and colored pencils. The majority of the book is cut paper collage with some bold washes in the background. For the leaf trio, I use my favorite standby: frisket paper. Much like contact paper, I cut out their shapes then can go wild with texture and color within the shape. I like the end product: clean edges and corners with lots of texture and depth within. For the wind I painted tracing paper and scanned that in, adjusting the opacity digitally. One of my favorite details is the construction paper the girl uses for her art work. I replicated construction paper using pan pastels. 
Travis: Can you talk about your love of picture book background art (and the background art in this book?)
Emmy: Everything you see is a choice that reflects back to the story, the characters, and more often than not, the creator. Isn't that lovely to think about? Even before I was making books, I found myself especially drawn to checking out what's hanging on the walls in illustrated stories. I started noting trends: photos of grandmas, sailboats, interpretations of historically famous works of art, artwork from kids … After years of clocking all this in my head (and heart) I figured I'd document it on Instagram, and build a tiny community around it. (I was pleasantly surprised to find other obsessive folks like myself with specific Instagram accounts who are documenting illustrated things like pipes, rotary telephones, mailboxes, and more in children's books!) 
SCROLL TO KEEP READING THIS POST
My favorite part of sharing these specific snippets of #theartinthebackground would be all the fun details I learn from illustrators about the stories behind the art. The sketched portrait that hangs over a kid's bed in Jen Corace's House Finds a Home is Ursula K Le Guin, there's a knockoff Stanley Whitney painting in K-Fai Steele's A Normal Pig, Maurice Sendak often included his terrier Jennie in his books, and she finds her way in a frame on the wall in Let's Be Enemies, and Julie Morstad included actual images of Gyo Fugikawa's parents and an early Fugikawa painting in It Began With a Page. I have big dreams of an art exhibit at the Carle or The Rabbit Hole that celebrates the art in the background. It's fun to dream!
I find a lot of joy decorating the walls in my own work too. In Nerdy Babies: Weather I put a framed strawberry on the wall as an homage to Richard Scarry who was always decorating walls with framed fruit and veggies. In A Very Big Fall art plays a pivotal role. Art captures a moment and/or a feeling, and it lasts. We all know what happens to leaves at the end of fall. "And the leaves became crispy and died" doesn't quite capture autumnal magic. In our dining room we have a some fall leaves pressed between two sheets of contact paper that my youngest kid made at preschool years ago. Whenever the sunlight catches those leaves just makes me happy. That was another spark. Of course. The girl makes art. This has been her story all along. That's where the story ends. I really love when the art in the background is not just on the walls, but also expands the story's universe, even just a touch.
Travis: Last time we talked, you shared your love of the humble (yet versatile) pretzel. Any new snacks enter your orbit since then?
Emmy: Pretzels remain the best! I do love those Nutella/pretzel packs … but the ratio of Nutella to pretzels is off for me, and I feel bad for turtles and the planet with those plastic containers. 

Currently savoring garden tomatoes and buffalo mozzarella with a side of those thin pretzels with the everything seasoning. Mm. So good. And an occasional bowl of cereal at night when everyone is asleep is my jam.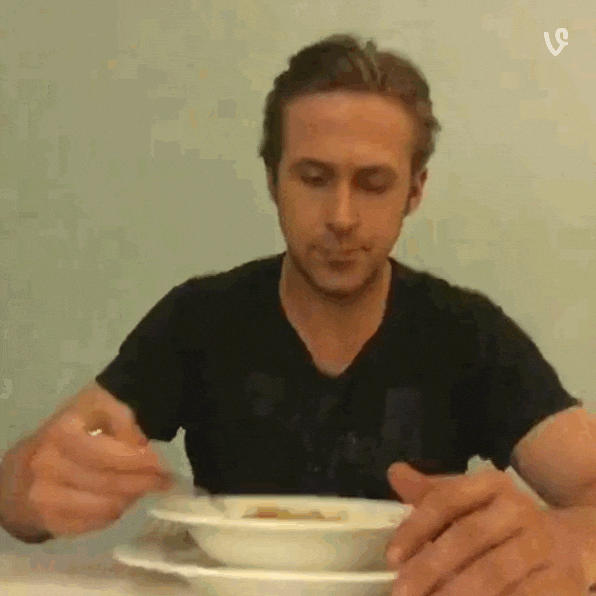 Thank you Emmy! Now let's give away a few copies, shall we?
About Travis Jonker
Travis Jonker is an elementary school librarian in Michigan. He writes reviews (and the occasional article or two) for School Library Journal and is a member of the 2014 Caldecott committee. You can email Travis at scopenotes@gmail.com, or follow him on Twitter: @100scopenotes.